Join Jared S. Taylor, Founder of Slice of Healthcare, and Jeff Brandes, President & CEO at Azara Healthcare,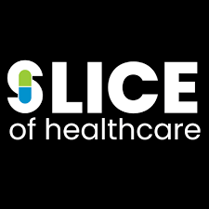 as they shed light on the exciting journey of Azara Healthcare in reshaping the healthcare landscape.
What you'll get out of this episode:
Jeff's journey from engineering to healthcare entrepreneurship.

Azara Healthcare leads in population health analytics for providers.

Data-driven insights address health disparities and social determinants.

Quality and finance integration

Future focus: expanding actionable data access for healthcare innovation.
Watch
Listen
"It's not one more special feature or function, but more importantly being able to get this combination of clinical data, payer data, health information exchange data, social drivers data better curated and in the hands of people who can make a difference in the lives of their patients." - Jeff Brandes, President & CEO, Azara Healthcare
Read
Introduction: A Discussion with Jeff Brandes
Welcome to the latest episode of the Slice of Healthcare podcast! In this episode, your host, Jared S Taylor, has an illuminating conversation with Jeff Brandes, the President and CEO of Azara Healthcare. Together, they delve into how Azara Healthcare is revolutionizing the healthcare industry through data-driven insights and a focus on health equity.
The Journey Begins: Jeff Brandes' Background
Jeff Brandes introduces himself as an electrical engineer by training, with a diverse career spanning software and entrepreneurial ventures. He embarked on an entrepreneurial journey in enterprise software, IT infrastructure, storage, security, and consumer internet, eventually finding his way to healthcare in 2010. Despite being initially unfamiliar with healthcare IT, Jeff recognized the potential to make a difference in people's lives through his work.
Azara Healthcare's Core Focus
As the conversation progresses, Jeff sheds light on Azara Healthcare's pivotal role in providing population health solutions. Azara Healthcare serves over 600 practices across the nation, specializing in reporting and analytics for standalone and networked providers, community health centers, and supporting organizations. Their particular focus on safety net providers empowers these healthcare entities with tools to enhance patient care.
Unique Approach to Impact: Data-Driven Insights
Jeff emphasizes that Azara Healthcare's unique approach is deeply rooted in understanding and collaboration. Their staff is dedicated to making an impact on patient lives, and this starts by actively listening to clients' needs. By gathering and processing vast amounts of data, Azara Healthcare helps clinical and financial leaders collaborate effectively. This approach not only improves quality of care but also optimizes financial outcomes.
Health Equity and Meaningful Insights
The discussion shifts to the significance of health equity and the role of data in shaping patient care. Azara Healthcare's data-driven approach enables healthcare providers to identify disparities and inequalities in care delivery. Jeff shares an example of how knowing a patient's housing stability impacts prescription choices, highlighting the essential link between data, quality, and patient outcomes.
The Future of Azara Healthcare
As the podcast comes to an end, Jeff Brandes provides insights into the future of Azara Healthcare. He emphasizes the continuous drive to expand access to data insights and make them actionable. Azara Healthcare's ongoing mission is to empower more healthcare professionals with the tools needed to positively impact patient lives through informed decision-making.
Conclusion: A Glimpse into Healthcare Transformation
In this enriching podcast episode, Jared S Taylor and Jeff Brandes offer a glimpse into the transformative power of data in healthcare. Azara Healthcare's innovative approach to blending data, quality, and financial considerations stands as a testament to their commitment to improving patient outcomes and advancing health equity.
About Slice of Healthcare


The go-to site for digital health executive/provider interviews, technology updates, and industry news. Listed to in 65+ countries. Learn more at: https://sliceofhealthcare.com