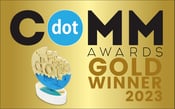 Azara Healthcare is pleased to announce today that it has been honored with the Gold dotCOMM Award in the Business to Business category for exceptional website design. The dotCOMM Awards is an esteemed international competition that celebrates excellence in web creativity and digital communication.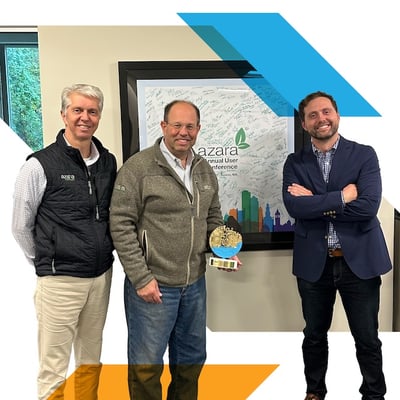 The website was built by Stirling Brandworks, a digital marketing agency specializing in healthcare technology, and launched in 2022. Built on the HubSpot content management system (CMS) the site offers an easy to navigate, user-friendly experience for visitors. A dynamic product animation loop demonstrates a simplified view of key product functionality available in Azara DRVS. Integration with other elements of Azara's core marketing stack provides ease of editing and access to core analytics.
Jeff Brandes, President and CEO of Azara Healthcare, expressed his excitement and gratitude for the prestigious recognition, "We are thrilled to accept this award and celebrate another big moment for Azara Healthcare, our clients and partners."
For more information about Azara Healthcare's award-winning value-based care and population health management solutions, please visit https://www.azarahealthcare.com/.
For media inquiries or further information, please contact:
Kristen Jones, Director of Marketing
kristen.jones@azarahealthcare.com
About Azara Healthcare
Azara Healthcare, the 2023 Best in KLAS population health management solution, is the leading provider of quality measurement, analytics and reporting for the Community Health and physician practice market. Azara solutions empower more than 1,000 Community Health Centers, physician practices, Primary Care Associations, Health Center Controlled Networks, and clinically integrated networks in 41 states to improve the quality and efficiency of care for more than 25 million Americans through actionable data. To learn more about Azara Healthcare, visit www.azarahealthcare.com.
About the dotCOMM Awards
The dotCOMM Awards is an international competition that recognizes excellence in web creativity and digital communication. It honors individuals, teams, and organizations that push the boundaries of digital media and create captivating online experiences. To learn more, visit: www.dotcommawards.com.