It is with great sadness that I am writing to inform you of the passing of our dear friend, colleague and Azara's Executive Vice President of Clinical Transformation, Heather Budd. Heather lost her battle with cancer late Sunday evening, surrounded by her family.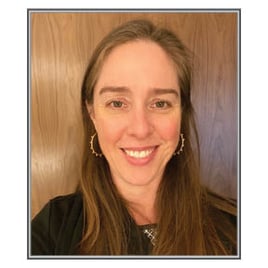 All of us at Azara mourn her passing. Heather was part of Azara DRVS, before there was either Azara or DRVS, having managed the consulting engagement with the Massachusetts League of Community Health Centers that birthed the technology that would become DRVS in 2008. Following this project, Heather decided that she wanted to better understand Community Health and all aspects of care delivery and moved to Blackstone Valley Community Health Care, in Pawtucket, Rhode Island, where she learned how to maximize the use of data and technology as she took on ever increasing levels of responsibility in the areas of health center operations and quality, ultimately advancing to become Chief Operating Officer at Blackstone.
When I arrived in December 2010 to help expand DRVS from a few sites in Massachusetts to community health centers across the nation, anyone who had been associated with DRVS to that point said, "you need to talk to Heather Budd". It took me more than two years, tens of calls, many dinners and many more drinks to convince her to join us at Azara and in 2013 she officially did.
Over the next 8+ years, Heather was instrumental in the creation, growth and success of Azara Healthcare and our CHC and PCA partners throughout the country. Her unbridled passion for finding ways to use data to assist all Health Centers - Azara clients or not – to better serve the underserved was contagious, invigorating and inspiring to everyone who met her. She was never afraid to take on a hard problem and relished any challenge thrown her direction. In many ways, she was the beacon for Azara, whether it be out in front at national events, 1:1 with our clients or leading our annual User Conferences.
Heather had time for everyone and was always engaged and interested in the people she met or worked with, the places she traveled and the projects she undertook. She formed deep personal bonds, sometimes staying in the homes of our clients while on the road. In addition, she had an insatiable curiosity and was forever learning new things, asking for and reacting to feedback, developing new ideas and reinventing herself and what she brought to the table. She was deeply spiritual, artistic, creative, attentive to detail, with a love of good food, good wine and always a healthy spirit of competition. She was also the proud doggie mom of Riley, her longtime black-lab sidekick and a frequent office visitor and more recently, Riley's successor, Keira.
Heather was a special person and her thoughts, opinions, experience and passion are reflected deep within Azara's culture, people, products and services. Having known and worked with Heather for nearly 10 years now, I can say she was a consummate professional, a caring person and most of all, a true friend. Her loss will be acutely felt by all whose lives she touched.
She leaves her husband Robin, mother Laura, father David and sisters Hillary and Glenys. Our thoughts and prayers go out to her extended family.
Information regarding services and funeral arrangements will be shared when available.
Please join me in remembering Heather for the bright light she brought to the room and the positive impact she made on our lives and the world in which we live.
May she rest in peace,