Mass League of Community Health Centers
Mass League of Community Health Centers Eyes DRVS growth
Since its inception four years ago, the Data Reporting and Visualization System (DRVS) platform has steadily rolled into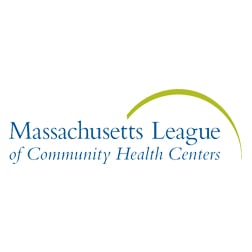 community health centers (CHCs) across Massachusetts and the country, something Ellen Hafer, executive vice president and chief operating officer of the Massachusetts League of Community Health Centers sees as a sign of the times.
"We're pretty excited about it," said Hafer, who recently returned from the Community Health Institute and Expo in Chicago, an annual convention of CHCs. "It's definitely the direction everybody sees us needing to go in terms of having adequate data. It is going to be increasingly beneficial to use data to report operations and develop new strategies for managing resources."
Managed by Burlington, Mass.-based Azara Healthcare and specially tailored for CHCs, DRVS is a Web-based tool that is providing centers with enhanced ability to measure clinical and quality outcomes, compare performance, and meet increasingly complex data reporting requirements, including the Centers for Medicare and Medicaid Meaningful Use program.
To achieve these outcomes, DRVS "plugs" into a CHC's electronic medical record (EMR) system, extracts data and analyzes it with depth and efficiency, allowing the centers to develop actionable improvement strategies.
Recognizing the need for this type of technology, the Mass League – which supports, advocates for and provides resources for 50 centers spread across the state – developed DRVS in partnership with technical consultants from Azara's predecessor company. The need and opportunity to operate and manage DRVS nationally spawned Azara. The company warehouses all the data on secure servers, so the health centers don't need any special equipment to use program, just the Internet and a Web browser.
CHCs have emerged as a key piece of Massachusetts' health care delivery puzzle. Roughly one in eight Bay State residents (12 percent) seeking health services walks through the doors of a CHC to get their care. The centers served nearly 820,000 patients 2012, providing a mix of medical, dental and behavioral health needs.
The heavy patient loads and reams of data that pour into the centers on a daily basis have raised the bar for how the data is collected, analyzed and used to benefit the centers and their patients.
"The DRVS tool is designed to really give more immediate operational reports so that the centers can actually use it to drive improvement, to measure it, and to develop strategies for their quality improvement plans," said Hafer.
With DRVS, centers can see how they compare on a variety of measurements, such as outcomes for diabetic patients. The system can also compare centers' operational and business components. Additionally, centers with multiple sites can view how the sites measure up against each other, and even how individual providers compare.
The number of centers using DRVS is growing. Eighteen across Massachusetts are on the system – accounting for about half of the centers Mass League represents that it considers the best targets for the technology (Mass League also works with several hospital health centers that are not independent federally qualified health centers (FQHCs)). Another eight centers in the Bay State may also be joining DRVS in the near future, said Hafer.
DRVS has also expanded into 80 health center sites in ten states, including Missouri, California, New York and Washington, which has helped to reduce the technology's cost for the users.
Hafer said part of DRVS' benefit is its ability to help health centers with a variety of complex reporting needs. In addition to meeting Meaningful Use attestation requirements, CHCs are responding to extensive reporting requirements in the state's patient-centered medical home (PCMH) initiative. Other projects include preparing the centers for payment reform and participating in accountable care organizations (ACOs).
As DRVS performance capabilities are demonstrated and validated, more centers can justify the cost of implementing and using the system.
"I think a general challenge for doing an initiative like this across the board – not just for health centers, but for providers – is for the organizations to see the financial return on investment," said Hafer. "I think they are definitely seeing an efficiency in what they're doing. The health centers see the need for this kind of data."
Hafer called special attention to DRVS' visit planning tool, which provides centers with the ability to prepare more effectively for patient visits. With the tool, the CHC care team can "huddle" each morning to review the patients that are coming in, make sure the relevant information needed for each patient is available, schedule routine tests and address any other important concerns. This also allows the provider to be fully equipped with all the information needed to treat the patient, significantly reducing wasted time and resources.
"It is evolving into a pretty critical tool to be essential to the best management and prioritizing the needs of the patient," she said.