MPCA Drives Clinical Quality Improvement through DRVS Mapping & Data Validation Project
The Customer

The Missouri Primary Care Association (MPCA) was founded in 1984 and recently celebrated twenty-five years of successful advocacy and support for its member Community Health Centers. What began as an experiment in community health care has evolved into a network of 28 Community, Migrant, and Homeless Health Centers across Missouri. MPCA's member Health Centers serve more than 500,000 patients at 200 different locations. MPCA collaborates with state agencies to enhance the ability of its membership to provide and expand comprehensive primary care services.
The Challenge
MPCA launched a state-wide data validation project in February of 2022 to boost center engagement with Azara DRVS, grow users' confidence in their data, and drive clinical quality measure improvement. MPCA includes many centers that have been using DRVS for close to a decade, making Missouri one of Azara's longest standing partners. In their quest to continue cementing DRVS as the population health analytics tool of choice, the network wanted to offer every member center an opportunity to spend quality time with Azara experts to review DRVS data, creating the foundation for the state-wide data validation project. Twenty-five Missouri centers elected to participate in the project, and in just three months, over 90% of participating centers completed four comprehensive data review sessions with Azara technical experts.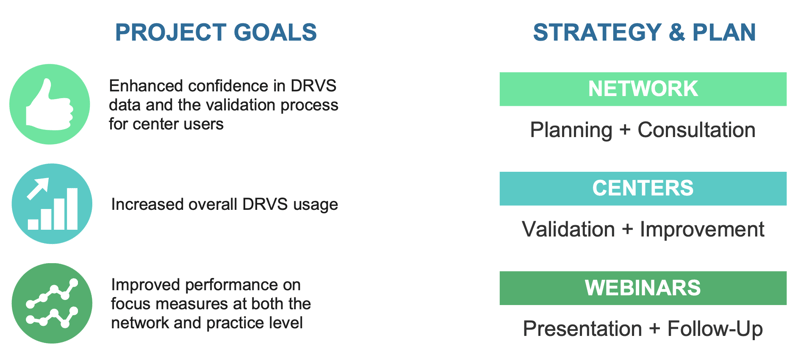 "I am blown away by the level of engagement and success we have seen through this DRVS Mapping & Validation Project." - Shannon Bafaro, Director of Population Health | MPCA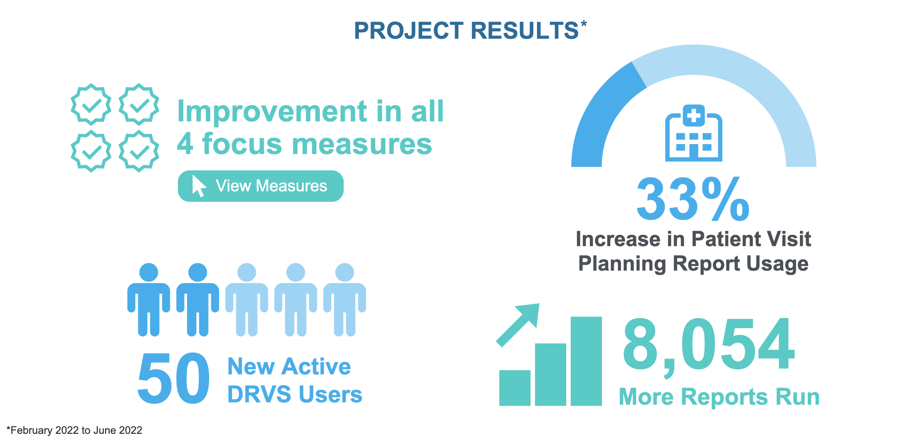 If you are interested in bringing a data validation or mapping project to your practice or network, please contact support@azarahealthcare.com for more information.